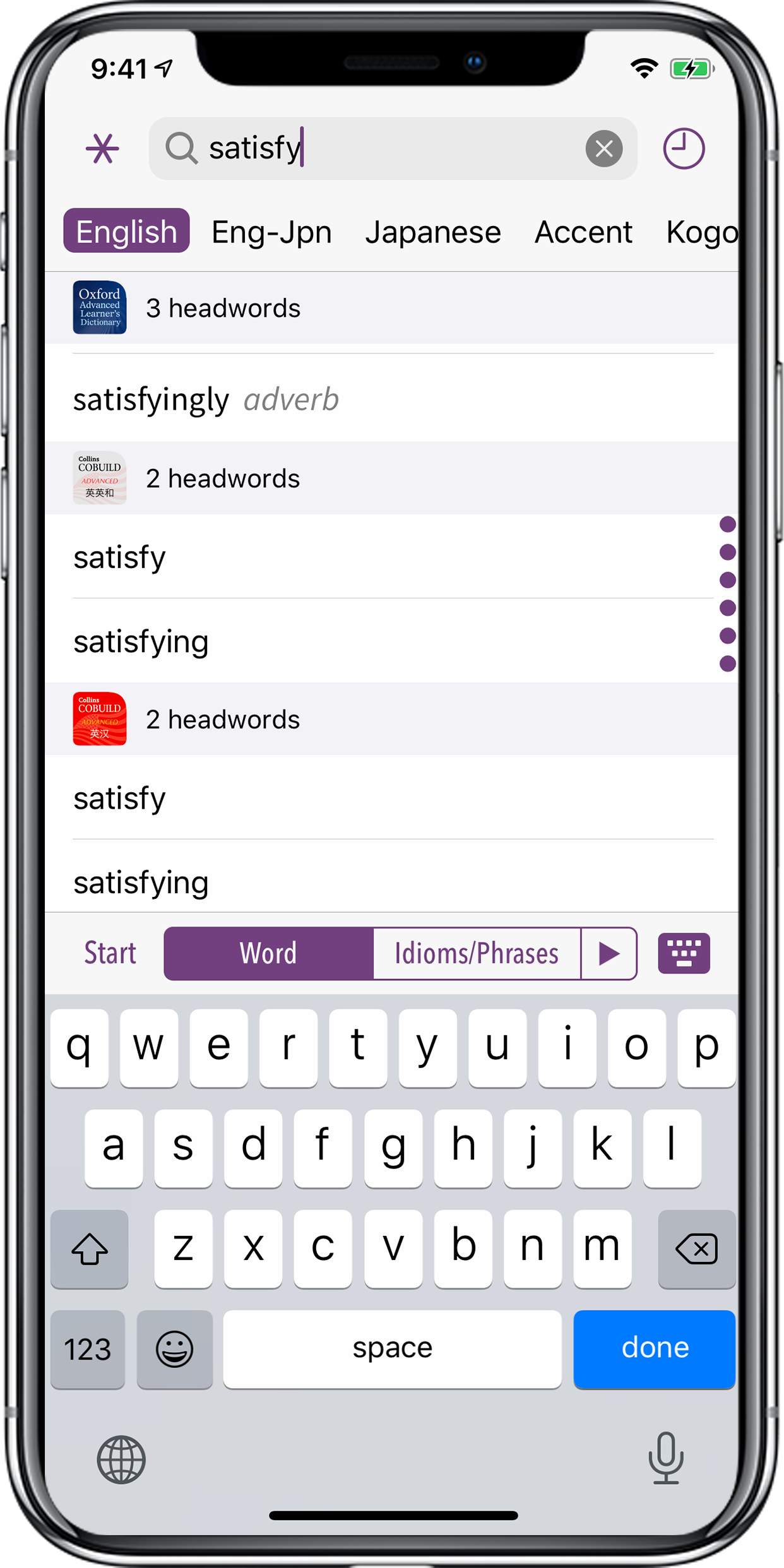 Single tool for all dictionary search
The app allows cross searching multiple dictionaries.
You no longer need to switch between dictionary apps.
*Each dictionary content is a paid product.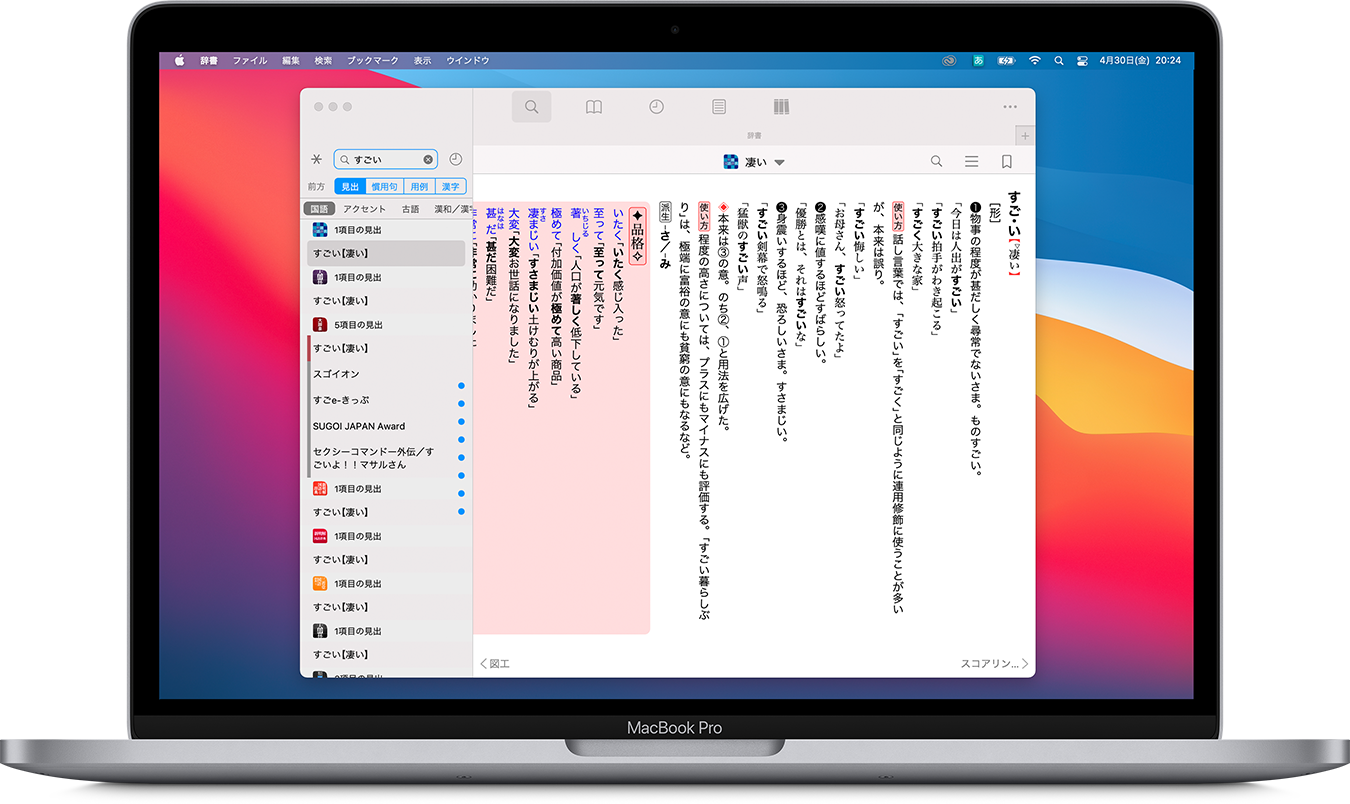 Support for macOS
Purchased dictionaries can be used on both iOS and macOS.
bookmarks and history can also be synced via iCloud.
Works on macOS Big Sur 11.3 or later.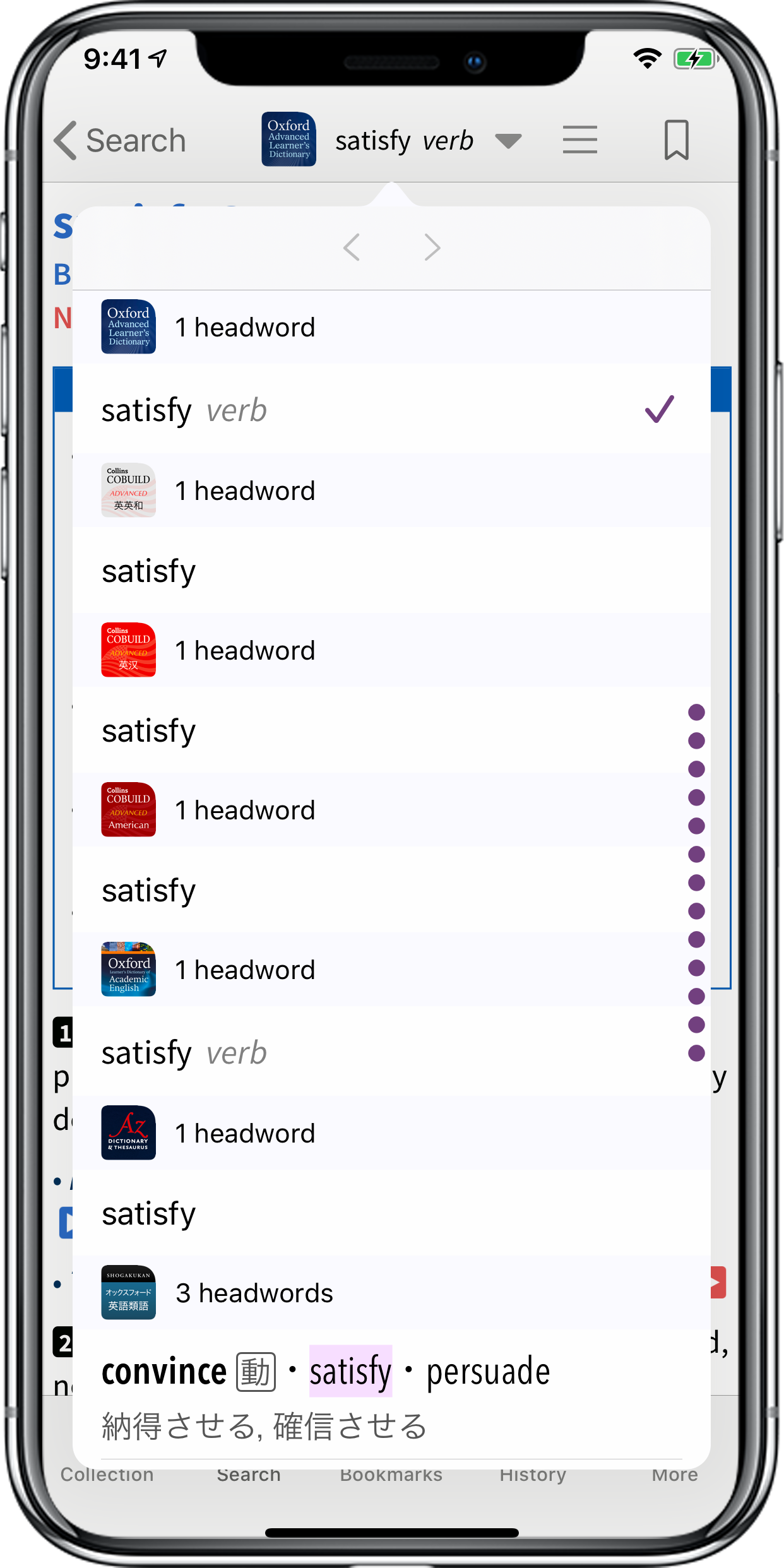 Quickly jump to another dictionary
Want to search another dictionary?
Simply tap the title.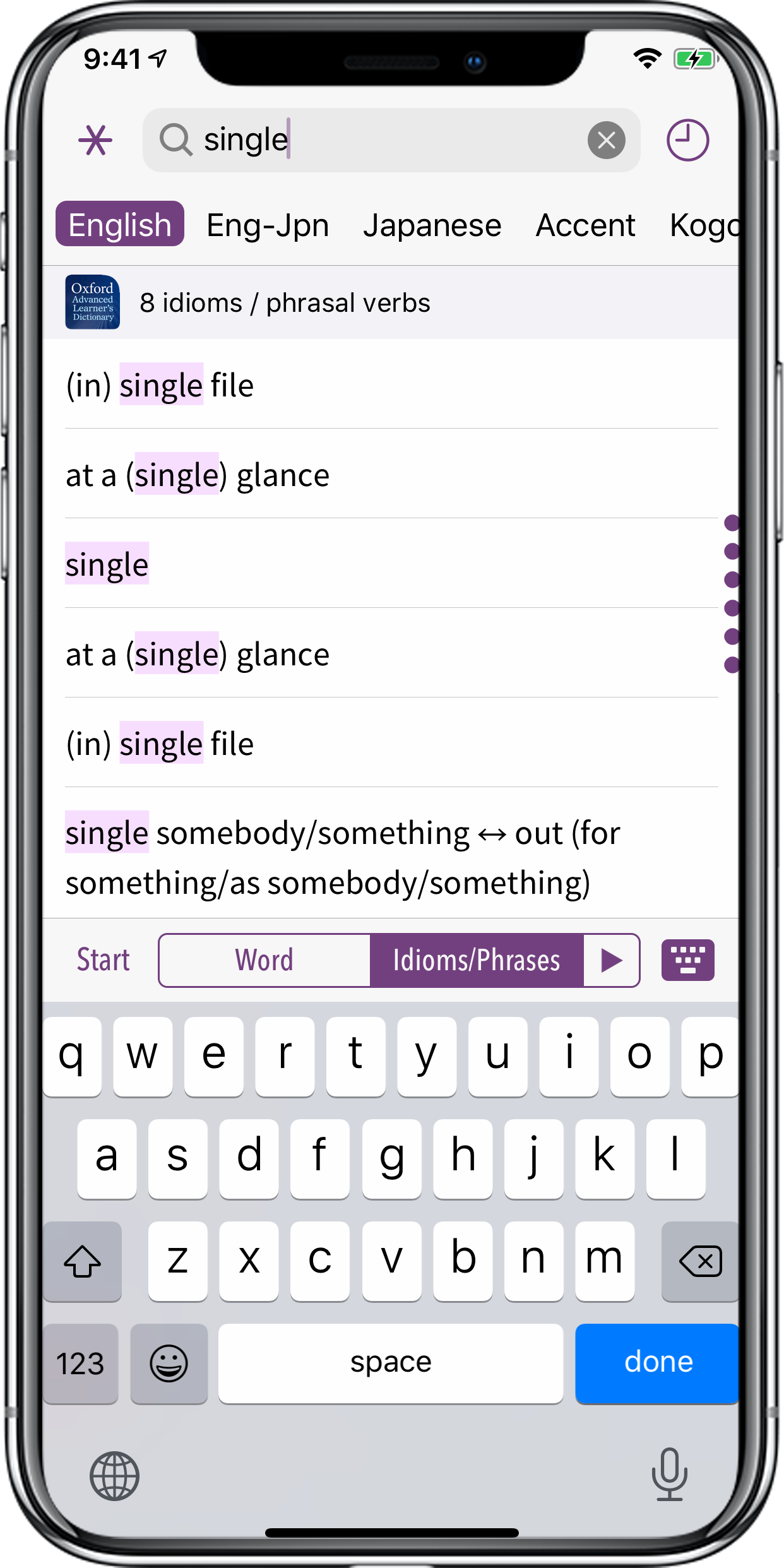 Easily look up unfamiliar words
Unsure how to read? Unsure of spellings?
Easily search those unfamiliar words.
Multiple search options help you find the information.
List of search options
Cross search that searches multiple dictionaries
Incremental search (words are searched as you type in letters)
Search by specifying the search direction (starts/ends with, full match)
Search by category such as idioms and examples
Pattern-match search using regular expressions
Search result suggestions
Hand-writing search
Clipboard search
Trace and jump feature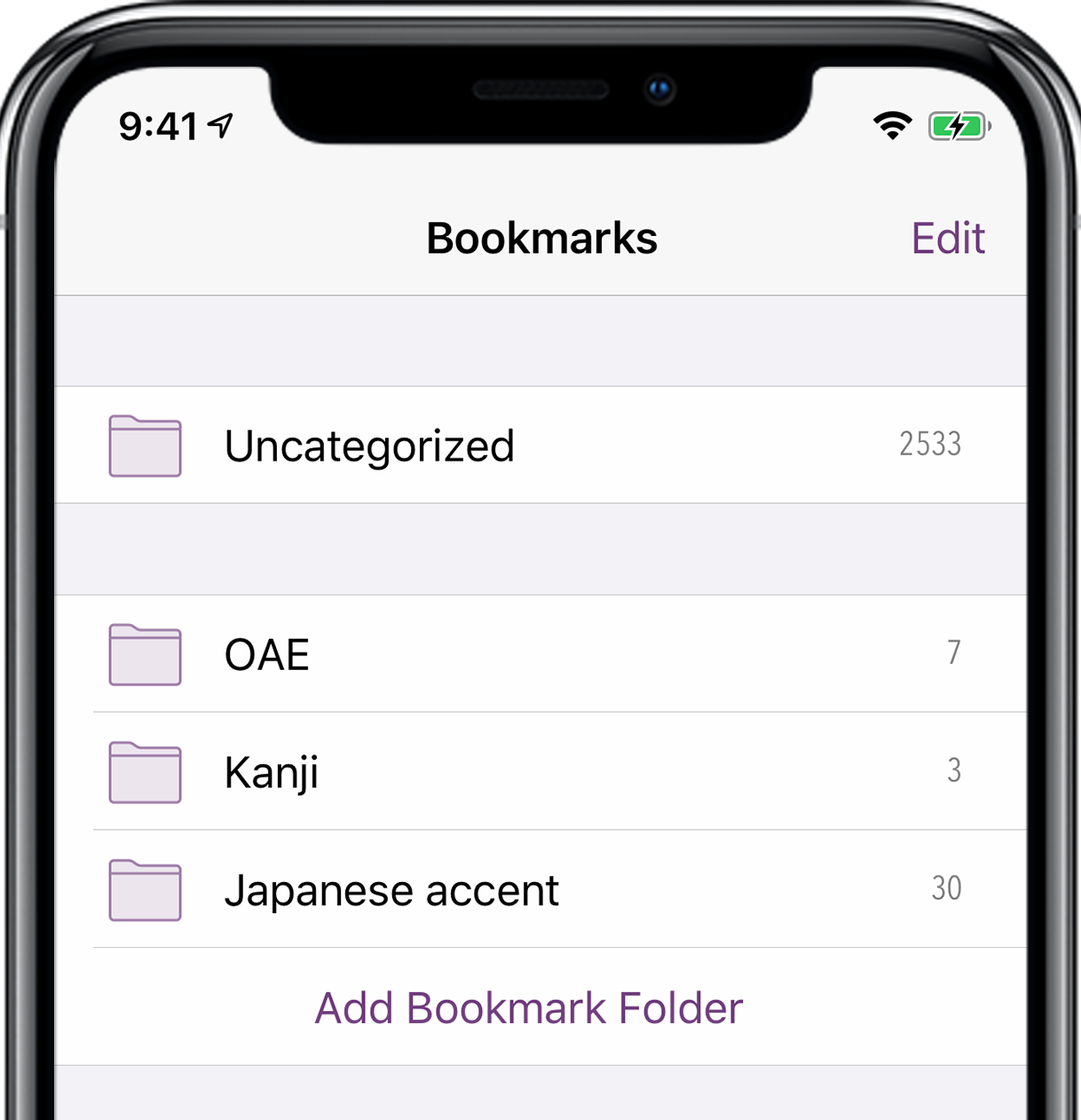 Manage bookmarks by folders
Bookmarks can now be managed with folders.
Manage your bookmarks by use such as "by dictionary" and "by exam".
Also, easily add bookmarks from your search history.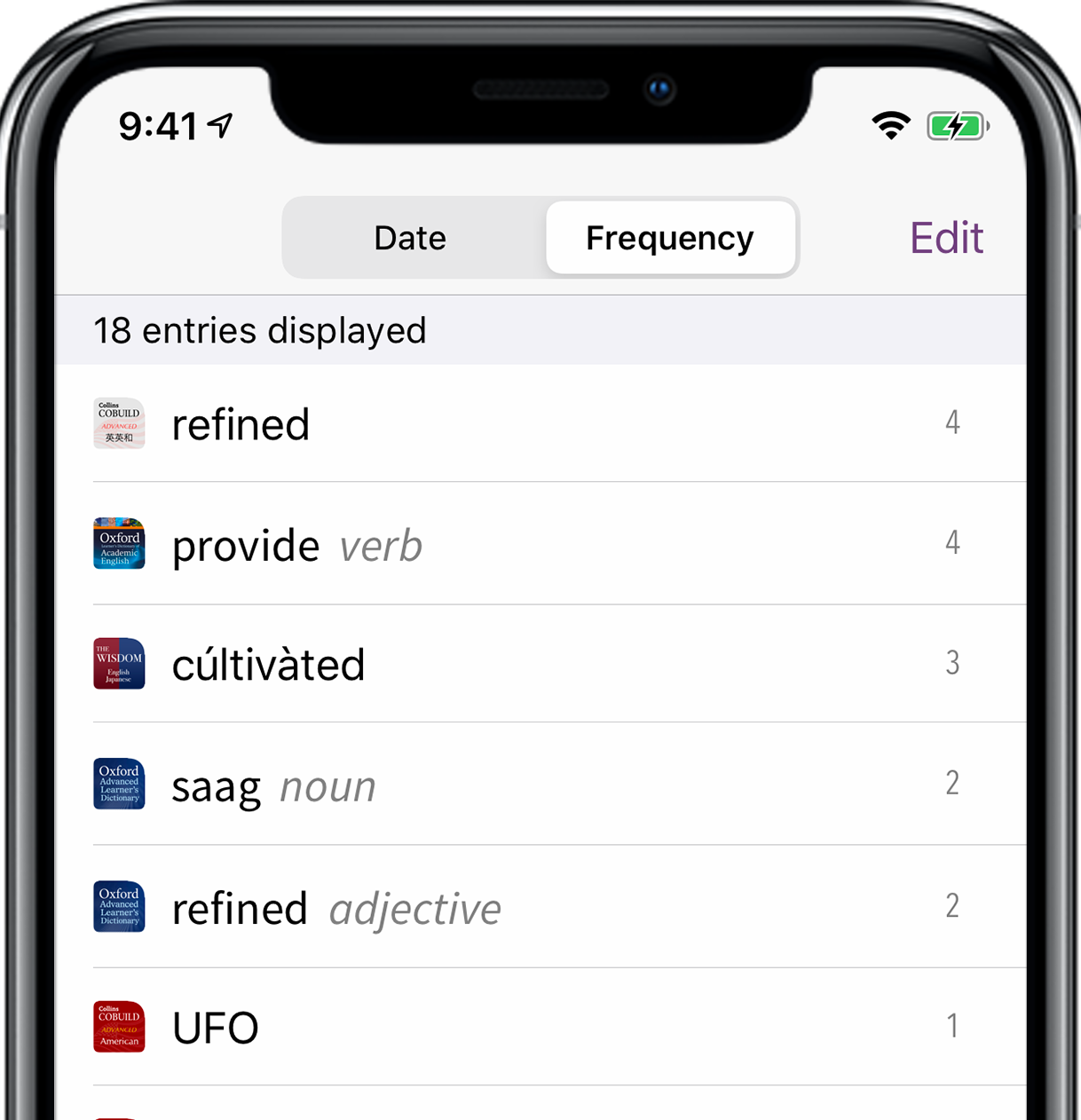 Search history is now even better
Check previous searches instantly from the search screen.
History now shows search frequency, which allows you to check easily if you searched for the word in the past.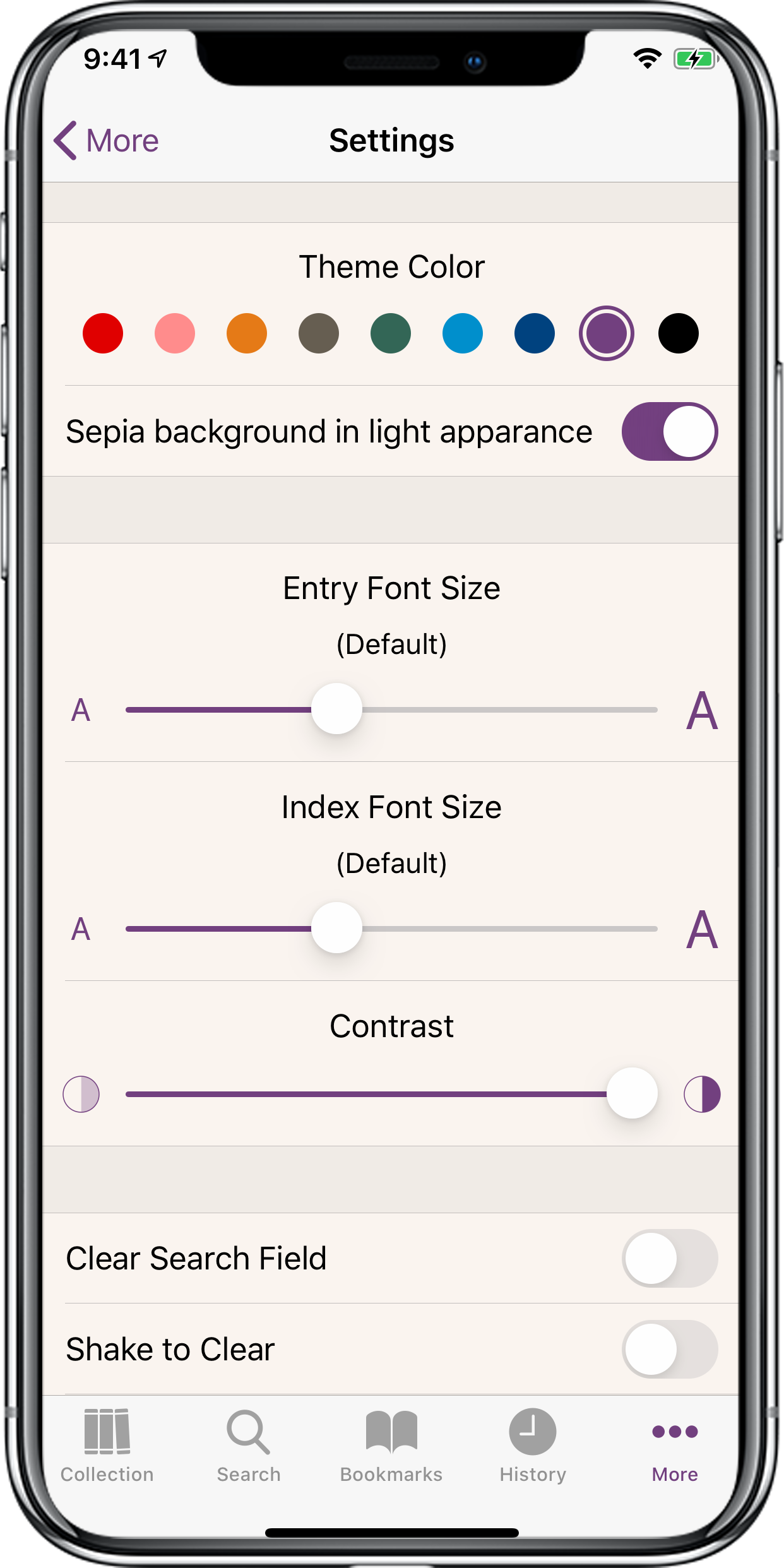 Customize settings
Set the background color, font size, etc. to your preference.
Adjust settings to make you comfortable.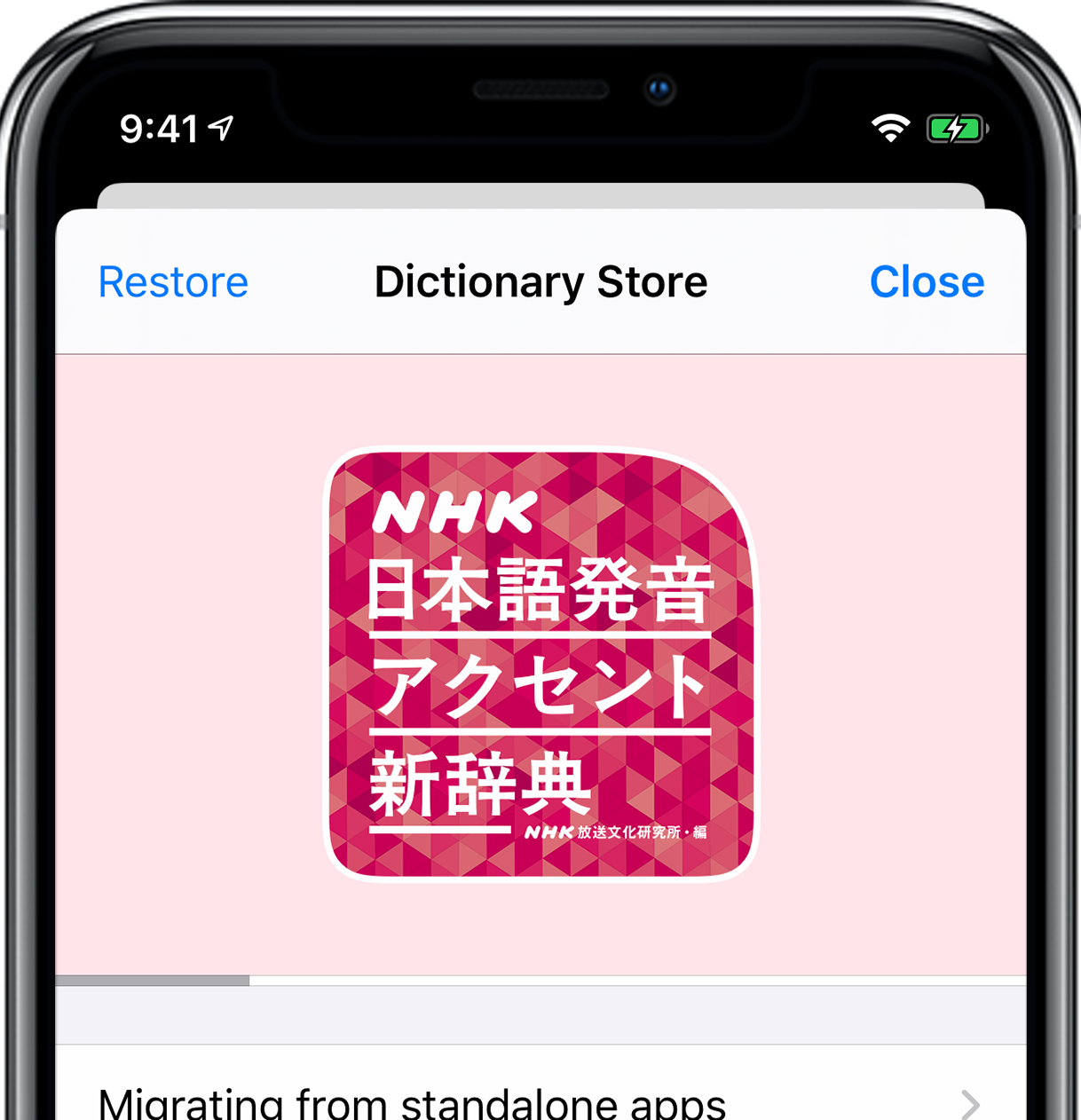 Find your necessary dictionaries in the dedicated store
Purchase dictionary contents from in-app store.
Dictionaries of various languages are on offer.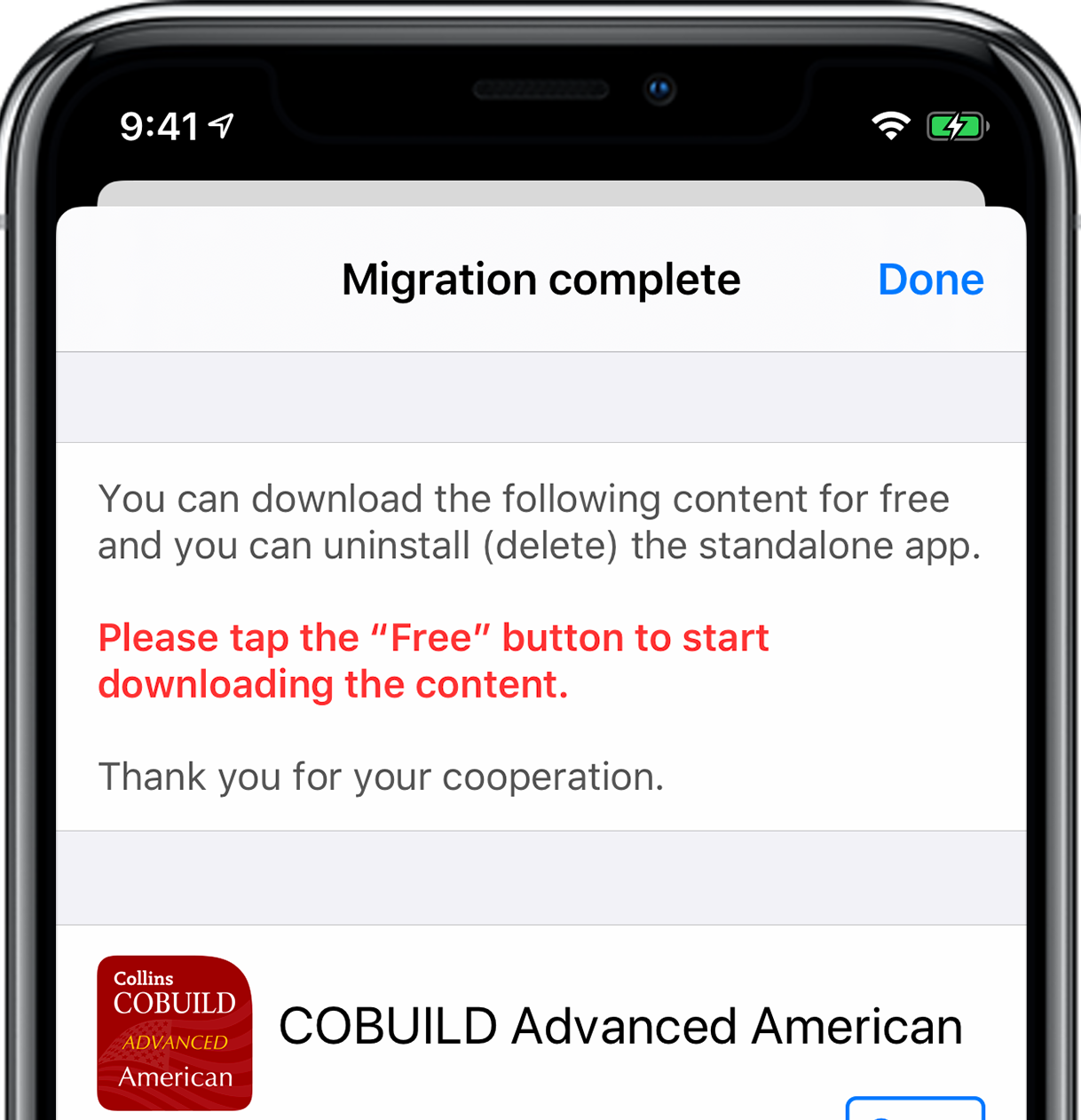 Free migration from standalone apps
If you already have standalone dictionary apps,
you can download the same contents in-app at no extra cost.
Rest assured that your bookmarks and search history can also be migrated.

Product specifications
Product name
Dictionaries
Price
Free (in-app dictionaries are paid products)
Operating environment
iPhone, iPod touch and iPad with system version 13.0 or later, and
about 25MB storage
Download
Download from Apple App Store