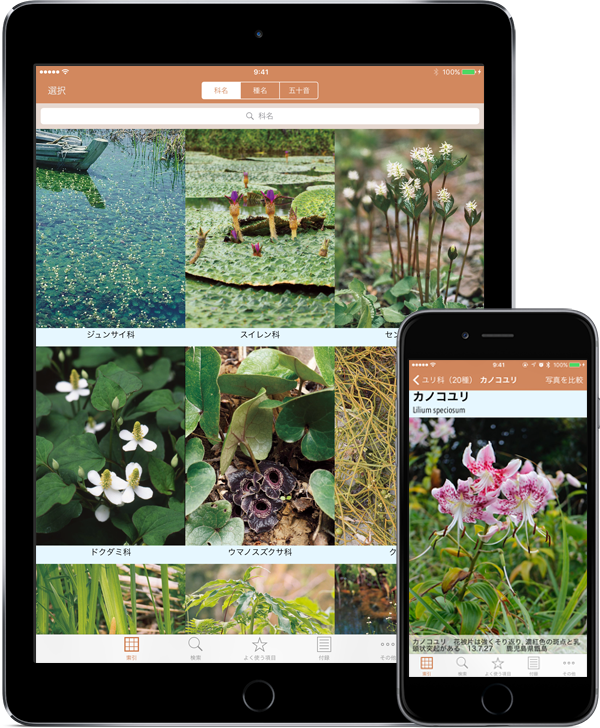 A wealth of data
Discover the beauty of a wide range of flowers. This app provides information on approximately 1,200 wildflowers found near humans, from urban areas and fields to beaches and hilly woodlands. The information is just as detailed as the print edition. It also includes over 2,600 distinctive photographs, giving you a look at each species. The app even provides clear, high resolution images of flowers and fruits that can only be seen in a small size with the book.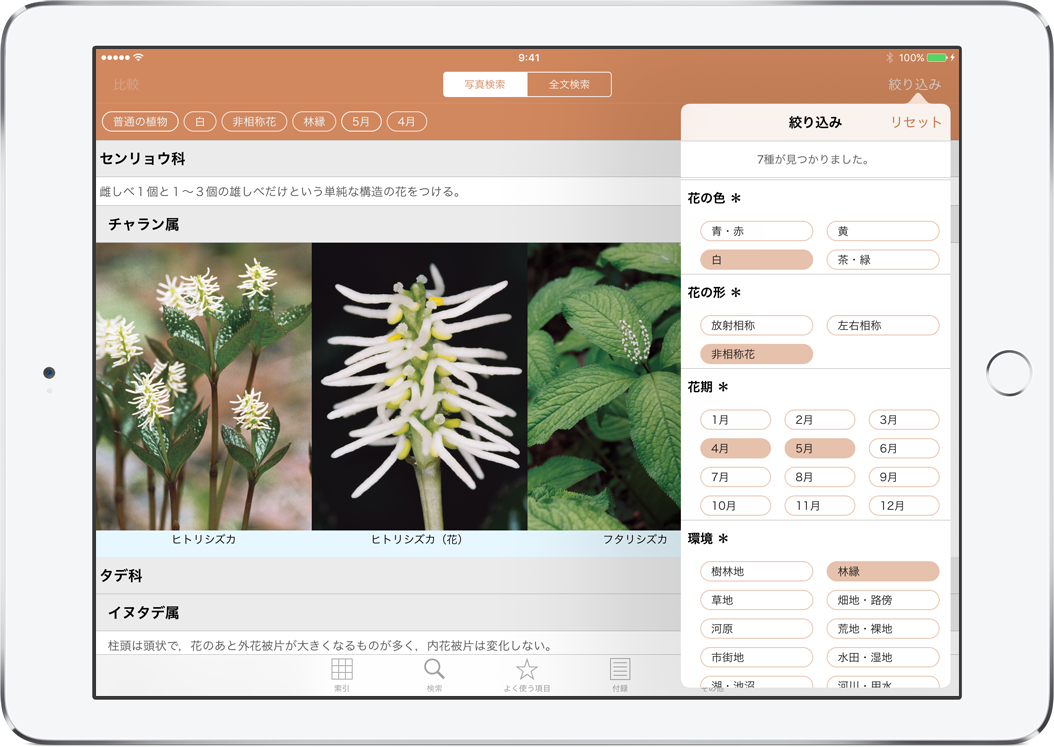 Search by various criteria
What kind of flower is that? With the index of family and species names, you can view a list of flowers in each family or search by name. By pressing the "Select" button, you can pick out specific species to compare. Tapping the "Characteristics" button will display a photograph alongside information about the flower's characteristics, making it easy to learn how to identify species.
You can even narrow down your search by when and where you saw the flower. You can also search by plant height, flower color, environment, keywords in the description and more.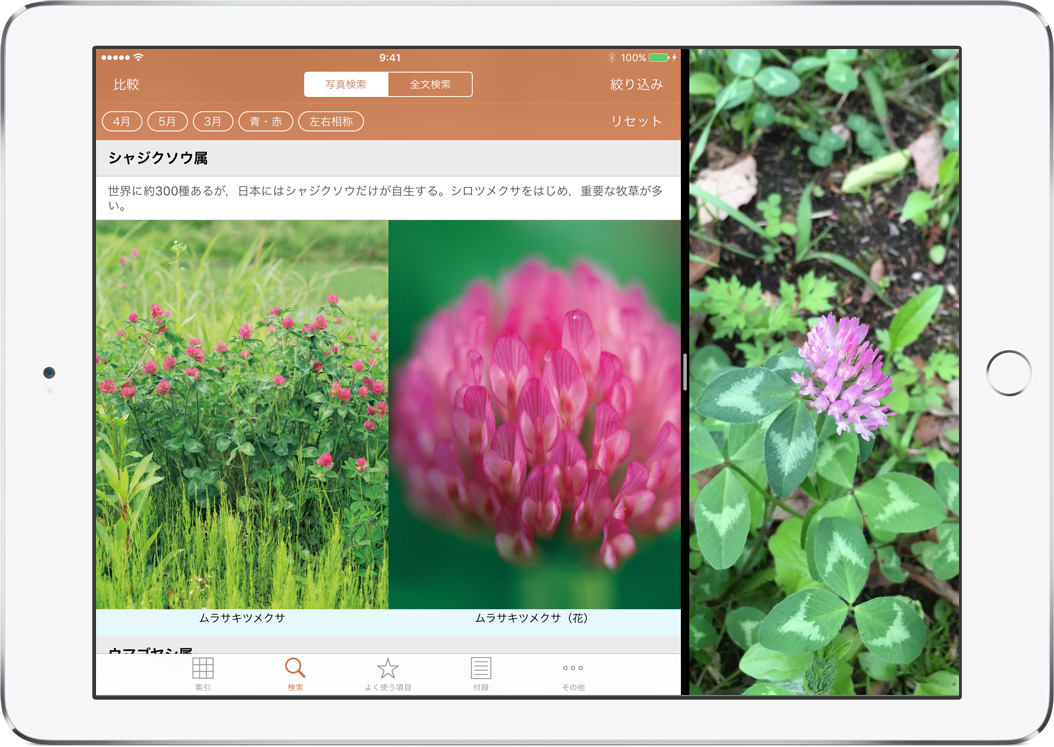 Stay efficient with Split View
Both "Slide Over" and "Split View" are supported. There is no need to close your photo app. With "Split View", you can keep your own photograph on one side while searching the flower database.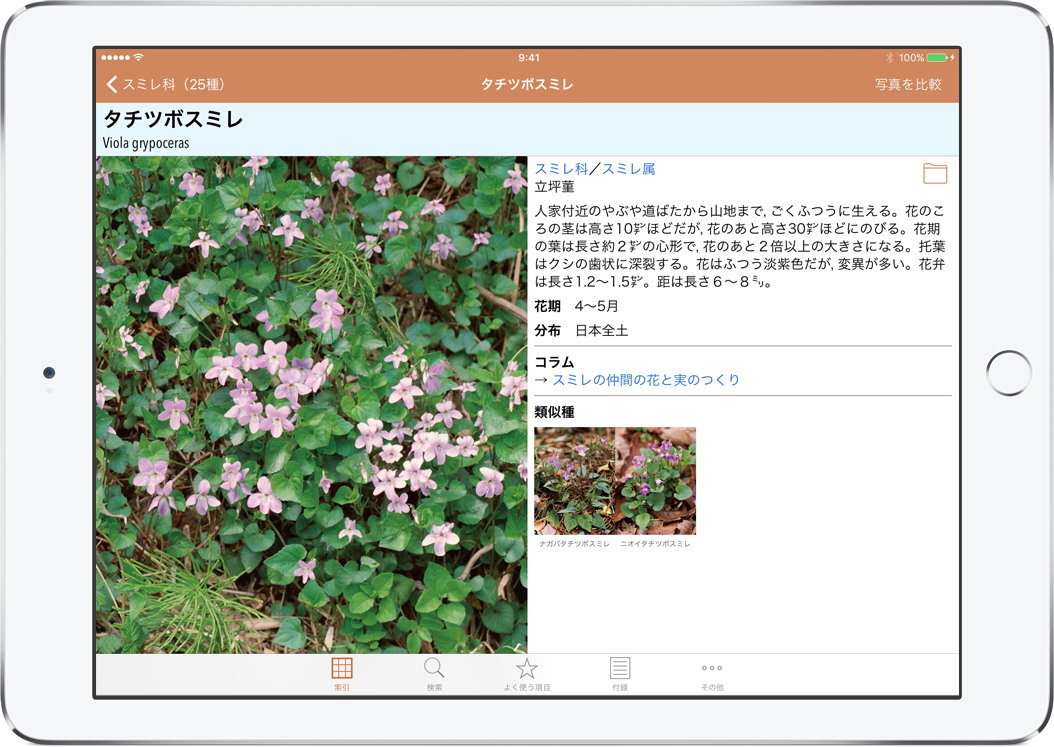 Unleash your curiosity
On the details screen, in addition to an overview of photographs, you can find basic information like the flower's scientific name, name in kanji characters, alternative names, flowering season and distribution. It also includes a commentary section with tips for identifying the flower and a list of similar species. Furthermore, you can bring up a list of species matching certain criteria, making it easy to compare the descriptions for each flower. Tapping links to related flowers will immediately display a description of that flower.
If you tap a photograph on the details screen, it will be displayed in full screen alongside a description. Simply swipe to the side to display one photo after another showing the species' characteristics.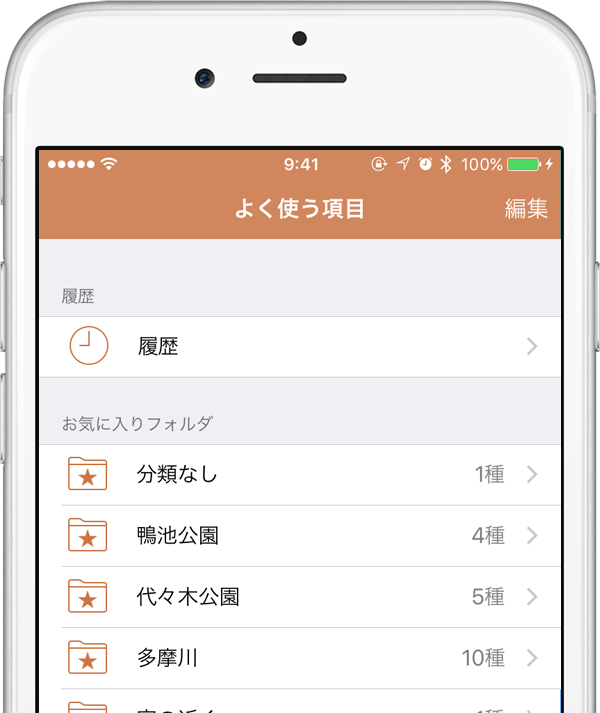 Bookmark your favorite flowers
Keep track of flowers you have looked up with the "Favorites Folder (Bookmarks)" and "History" features. You can even create multiple Favorites Folders, making it easy to classify the flowers that you have observed.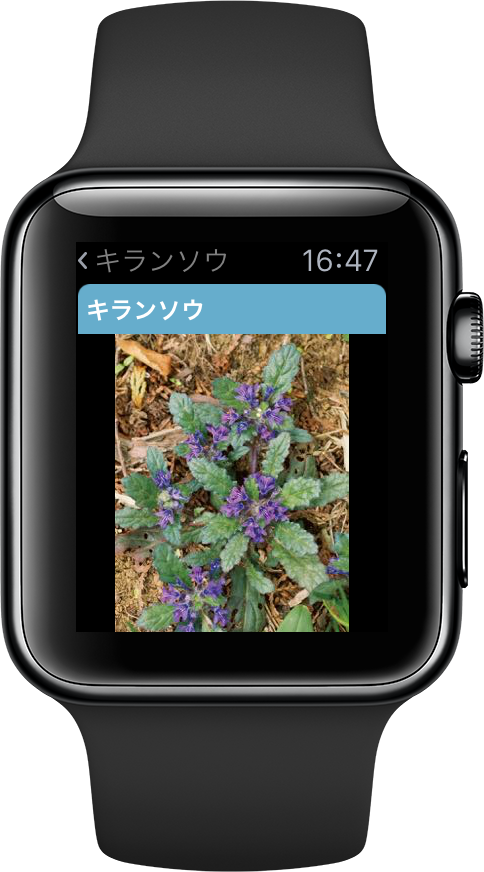 Deepen your knowledge
In addition to the main content, this app includes a classification system, glossary, articles and a list of flowers that bloom in the wild. From the life cycle of dodder to the dandelion war, you can discover knowledge that goes beyond the species description.

Product specifications
Product name
No ni saku hana (Yama-Kei handy zukan)
Price
JPY 3,060 (including tax) *Reference: print book JPY 4,200 (without tax)
Operating environment
iPhone, iPod touch and iPad with system version 10.0 or later, and
about 448MB storage
Download
Apple App Store